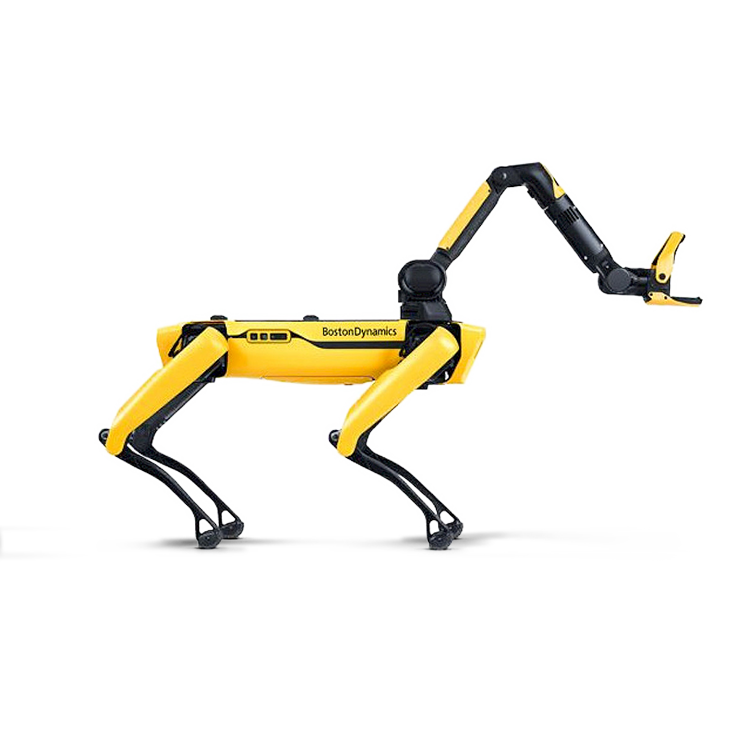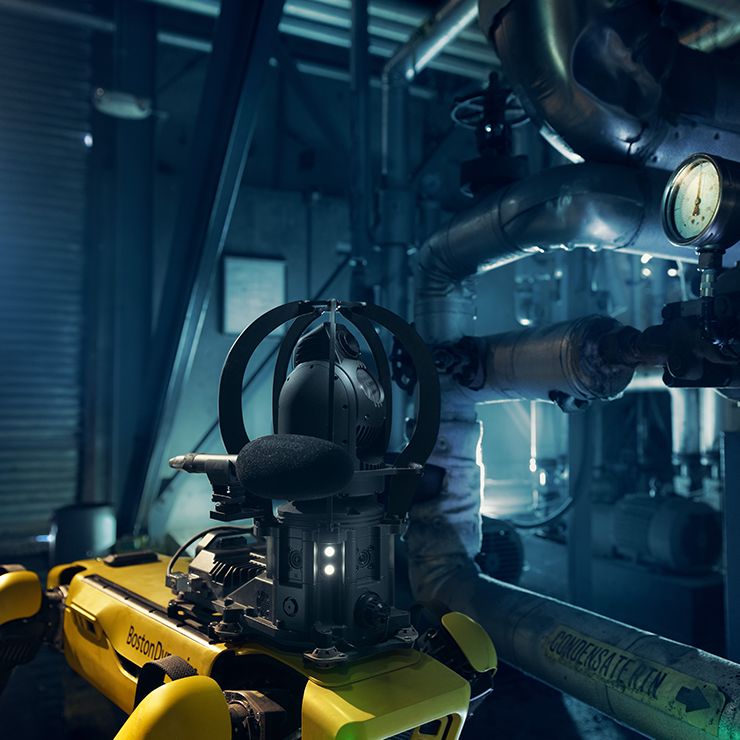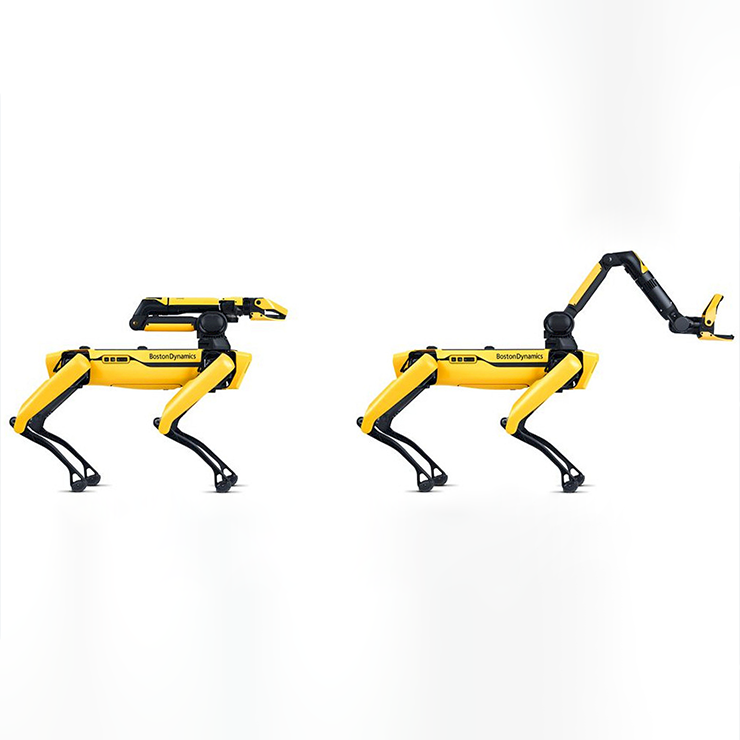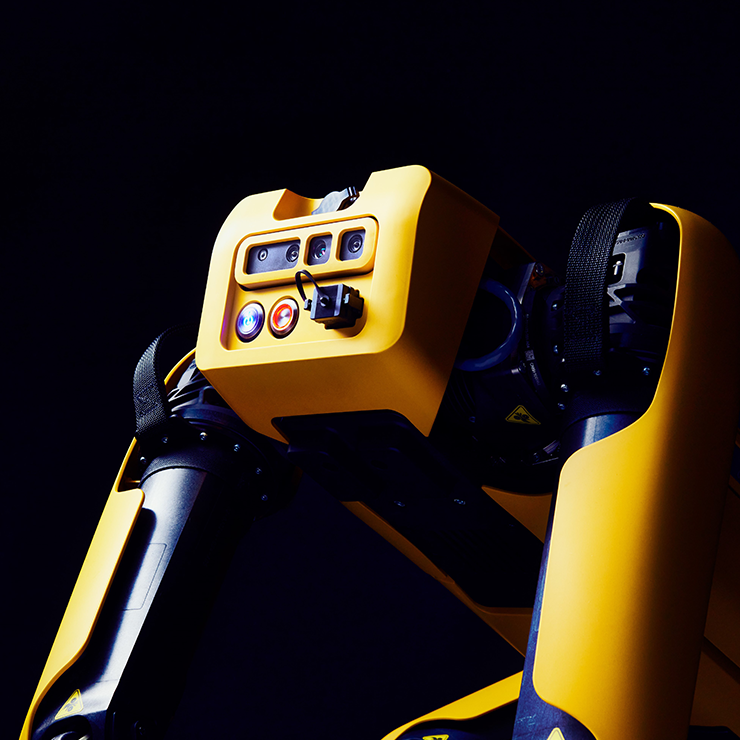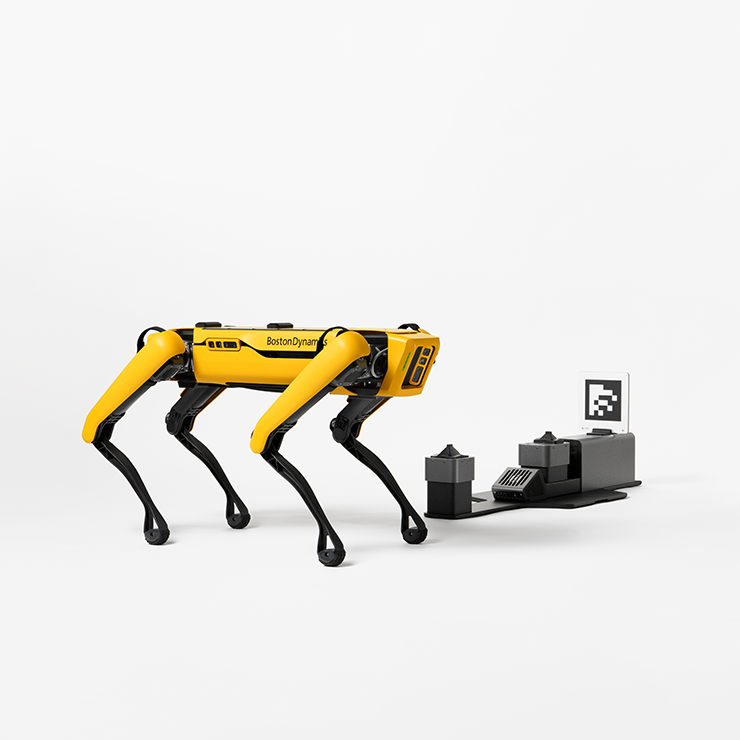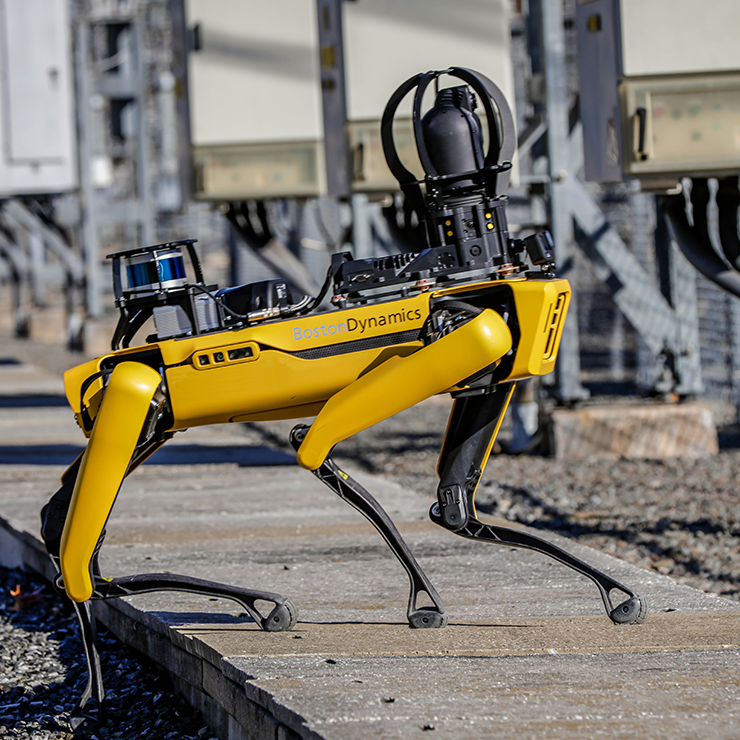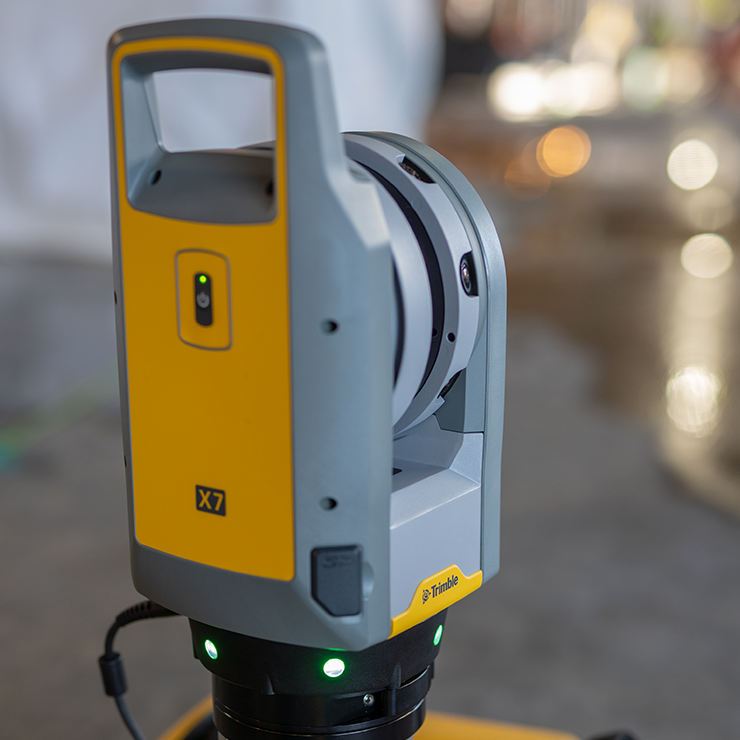 Product description
Boston Dynamics Spot® walking robot
Boston Dynamics' Spot is a four-legged, agile walking robot. It is equipped with multiple sensors for environment detection and can move autonomously indoors and outdoors.
Technical data
33.5 kg (without accessories)
84 cm (standing, without arm) / 19.1 cm (resting)
approx. 90 min (without charge)
WLAN 2.4 GHz b/g/n Gigabit Ethernet
Thanks to its construction, it is capable of assuming certain postures independently and moving in difficult terrain as well as in urban environments (with obstacles such as stairs). Another special feature of the robot is its universal configurability.
The spot can be equipped with a variety of hardware and software solutions for the areas of "observation" and "detection". In addition to a sensor system for collision avoidance, its base platform has a 360° camera and lighting (> 2 Lux). On the back of the Spot, there are two mounting rails and two main utility ports for mounting additional accessories.
SPOT CAM+
Fully integrated color ring camera with 360° panoramic field of view, high-sensitivity microphones and speakers for bidirectional communication. Additionally included is a PTZ color camera with 30x optical zoom for detailed examinations. This accessory has IP 65 protection class.
SPOT-CAM+IR
Like Spot-Cam+, additionally includes a radiometric thermal imaging camera. This accessory has IP 65 protection class.
SPOT EAP (Enhanced Autonomy Payload)
Extends the capture range of the base 3D cameras and enables the creation of larger and more accurate 3D maps to increase the autonomy of the spot.
SPOT GXP (General Expansion Payload)
Expansion module for main Spot connector with multiple breakout ports. Allows additional connection of laptops, sensors as well as wireless solutions and regulates the battery power of the Spot.
SPOT ARM
Mobile robotic arm controlled manually or semi-autonomously. It can perform different manipulation tasks: Grasping, carrying, pulling, opening (e.g. drawers) and turning (e.g. a knob). Proximity angle, gripper position and orientation can be automated.
(max. payload: 14 kg)
TECHNICAL DATA ARM AND GRIPPER
Length 98.4 cm
Weight (incl. gripper) 8 kg
Max. Lifting capacity up to 11 kg
Continuous lifting capacity (at 0.5 m stretch) 5 kg
Max. Pulling capacity up to 25 kg
Max. Reach (height) 180 cm
Protection class IP 65
Gripper depth 9 cm
Gripper opening 17.5 cm
Max. Clamping force 130 N
Integrated sensors ToF (3D camera), IMU, 4K RGB
This product is available from ELP GmbH in the following countries:
Germany, Austria, Switzerland, Belgium, Luxembourg, Netherlands
Your contact person is there for you
Do you have any questions, requests or suggestions?