Service for GOLDEN ENGINEERING

ELP After Sales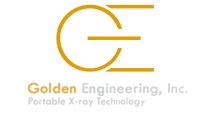 With over 35 years of sales activity in over 70 countries, Golden Engineering is the established market leader for mobile X-ray sources. Our distribution partnership with the U.S. company is one of ELP's oldest.
We have been selling the mobile X-ray sources since the beginning of the 90s. In addition, they were among the first products for which we offered repairs. Today, our service workshop is the only workshop in Europe that can perform manufacturer-certified repairs for Golden Engineering.
Our services

User training
Repairs with original manufacturer spare parts
Rental equipment
Proper equipment disposal
For the following products
XR150
XR200
XRS-3 (RA)
XRS-4 (RA)
Your contact person is there for you
Do you have any questions, requests or suggestions?