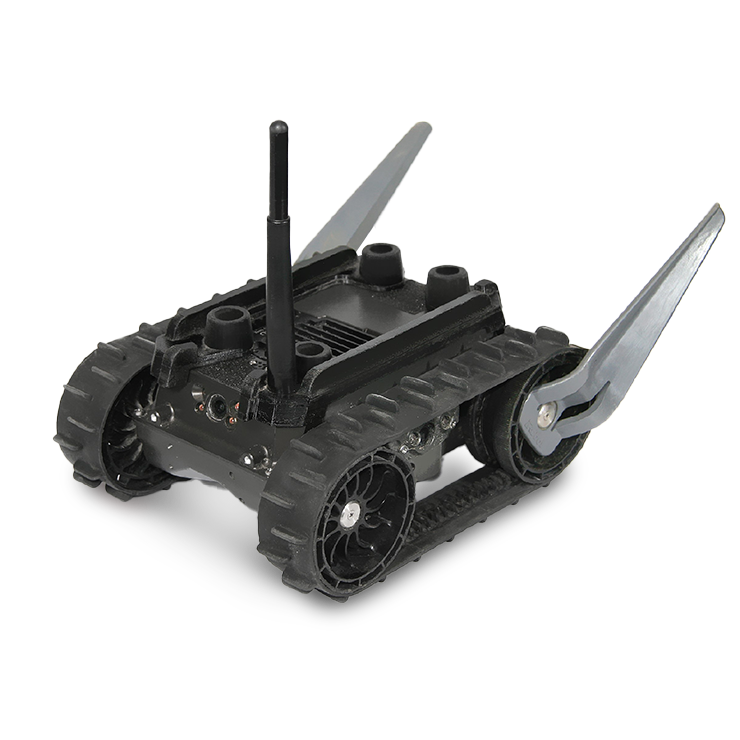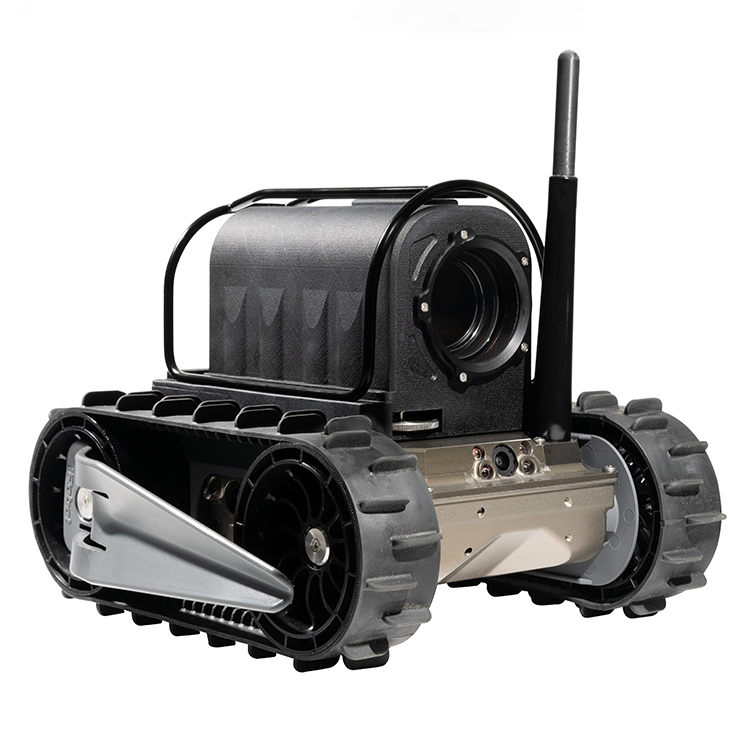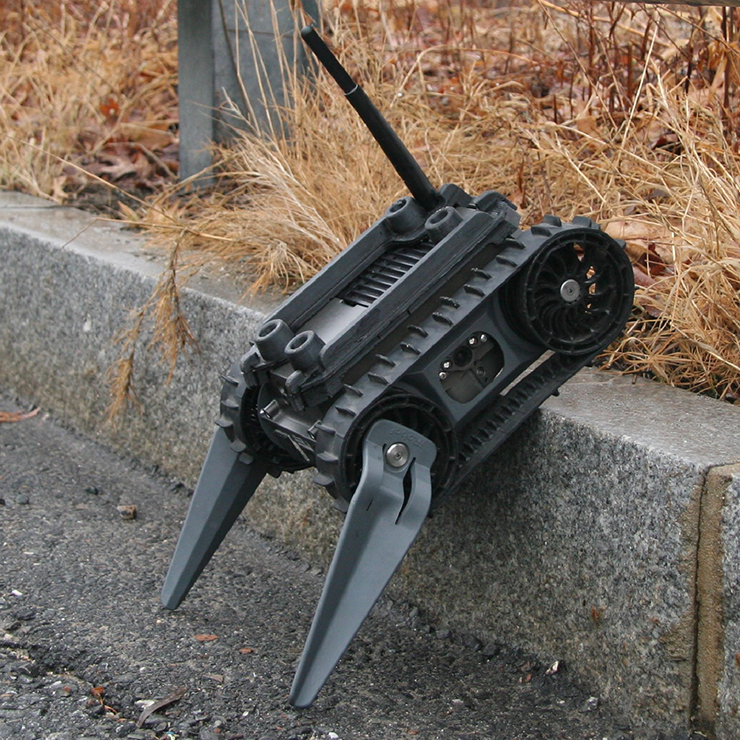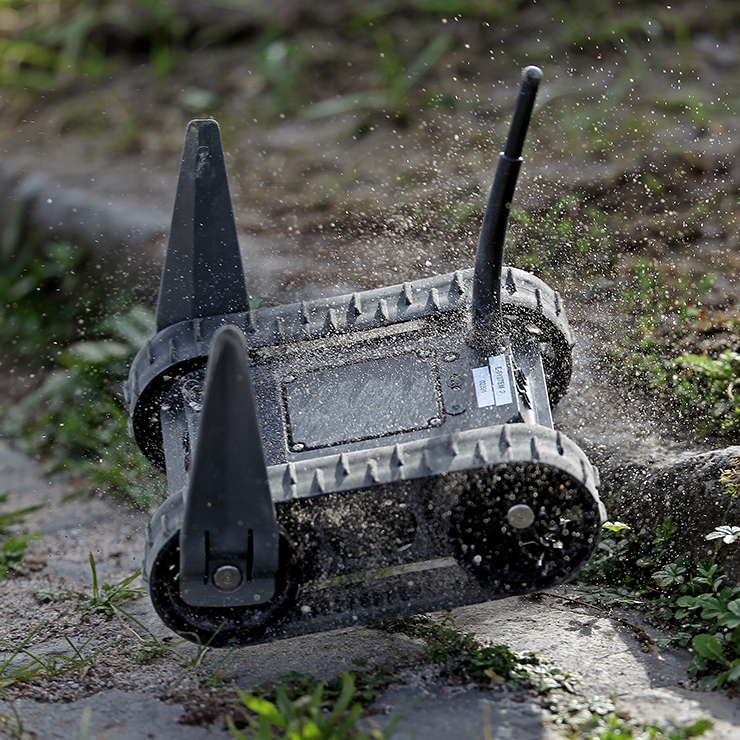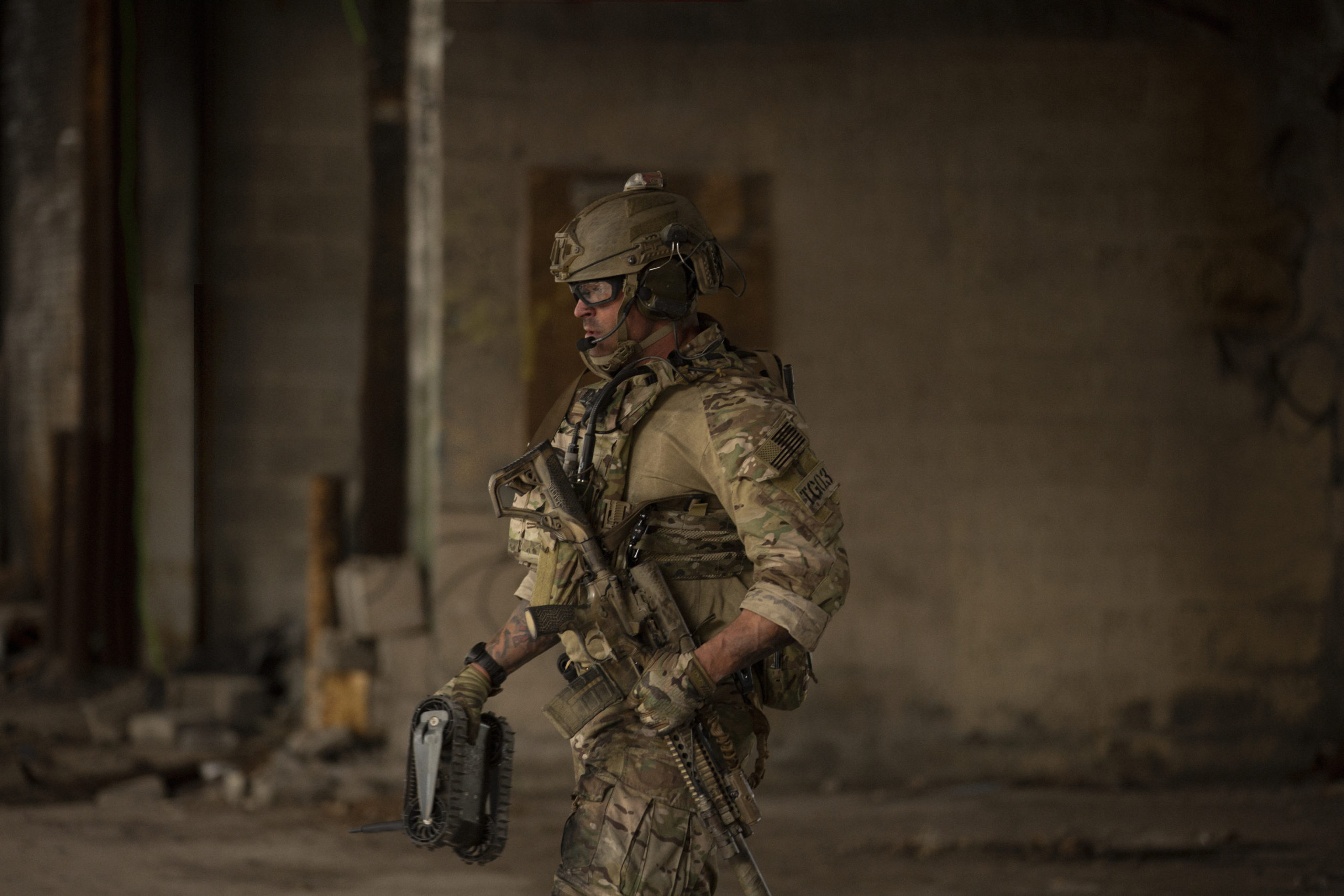 Product description
Teledyne FLIR FirstLook®
The  FirstLook® is a small, very rugged, and capable of being thrown, used for sighting or observing hazardous or inaccessible areas. It survives a free fall from a height of up to 5.33 m on a concrete floor without damage, can right itself and overcome stairs / obstacles* without any problems.
*Comprehensive technical data available on request.
Technical data
four fully integrated cameras (front, side, rear), adjustable exposure and gain, 8 x digital zoom
30° (ascent, descent, lateral)
(Optional) Manipulator lifting capability
1,6 kg
Product benefits
Simple operation
The control panel of the 110 FirstLook® has simple function fields and an intuitive user interface. It transmits real-time video images and displays communication signal strength, battery charge status and system configuration details to the user.
Comprehensive observation
Four integrated cameras (front, rear and side) provide users with a 360° field of view, facilitating navigation and ensuring a comprehensive view of the area to be examined. The cameras have adjustable exposure and offer an eightx zoom.
Long operating time and radio range
The 110 FirstLook® is operational for a total of six hours in battery-powered mode. Digital radio uses a frequency of 2.4 GHz and enables a range of up to 200 meters. A 4.9 GHz variant is also available for authorities.
Waterproof
The 110 FirstLook® not only withstands a free fall on concrete floors. Even under water, it remains fully functional at a depth of up to 1 m.
Accessories
The 110 FirstLook® is not only suitable for reconnaissance operations: Optionally, the vehicle can be equipped with a small gripper that enables simple manipulation work. The maximum lifting force of the gripper is 1.4 kg, its reach is 232 mm. An integrated support camera helps with control. In its standard configuration, the 110 FirstLook® is already equipped with IR illumination and can therefore also be used in the dark. If required, the application can be equipped with additional special cameras, sensors, and charge-sensing accessories.
HazMat Sensors:
Detection of radiation sources, biological/chemical warfare agents, toxic industrial chemicals.
Thermal imaging camera:
Mounting on a cage plate and transmission of the received thermal image in actual time to the control panel
Cage Plate:
Mounting plate for an additional camera (e.g. a thermal camera)
Protects the camera in case of fall/overturn of the vehicle
Top panel:
IDAC is used to set down a prepared load or as a mounting plate for the HazMat sensors
Auxiliary mast camera with white light LED
This product is available from ELP GmbH in the following countries:
Germany, Austria, Switzerland, Belgium, Luxembourg, Netherlands
Your contact person is there for you
Do you have any questions, requests or suggestions?