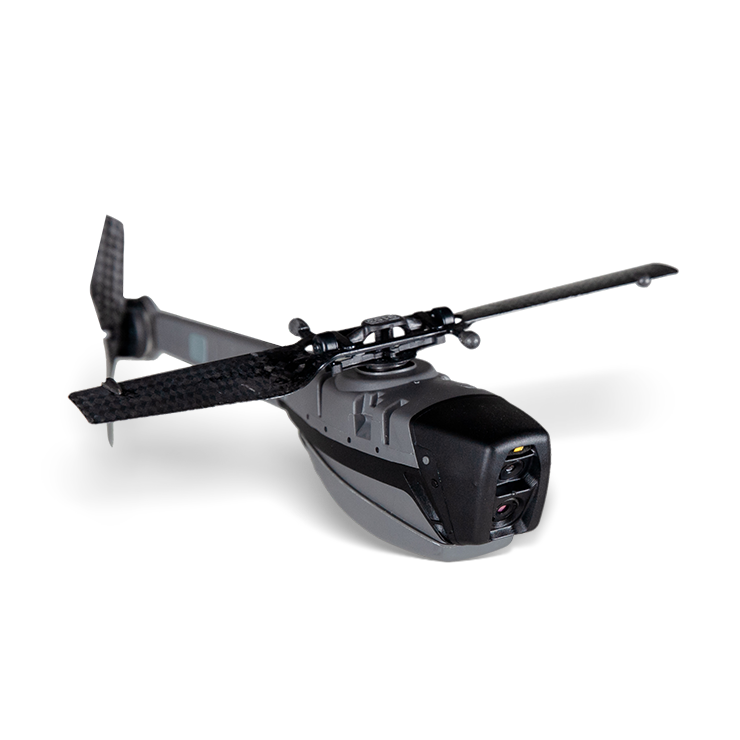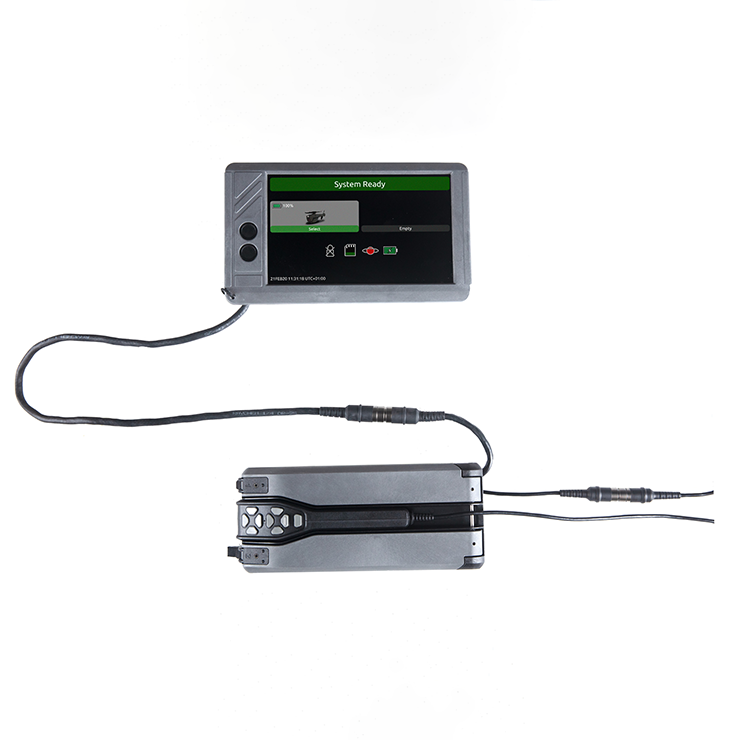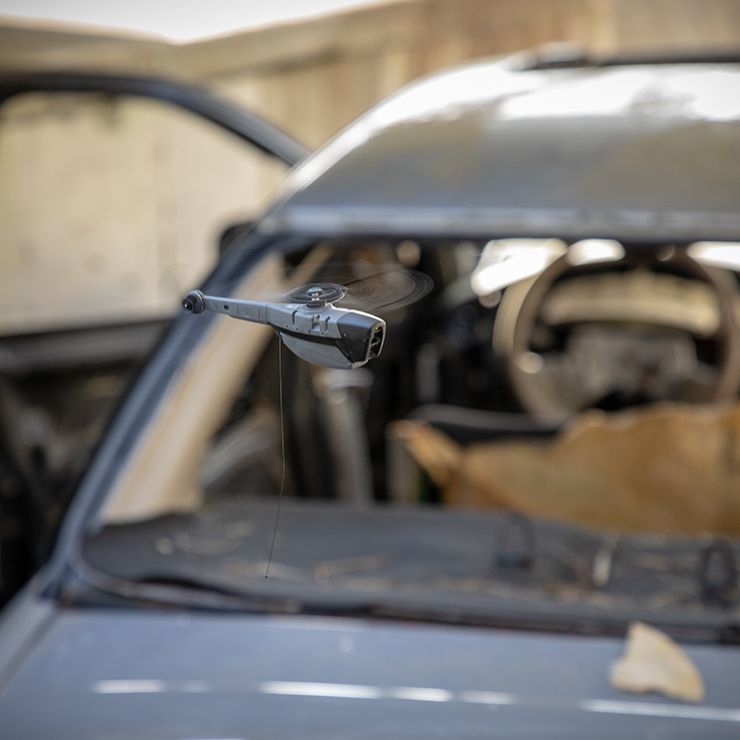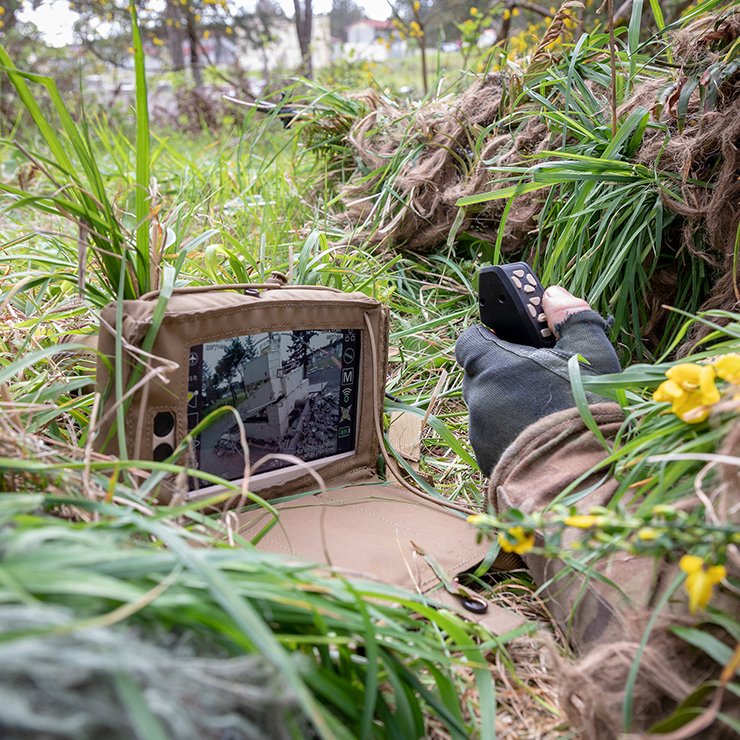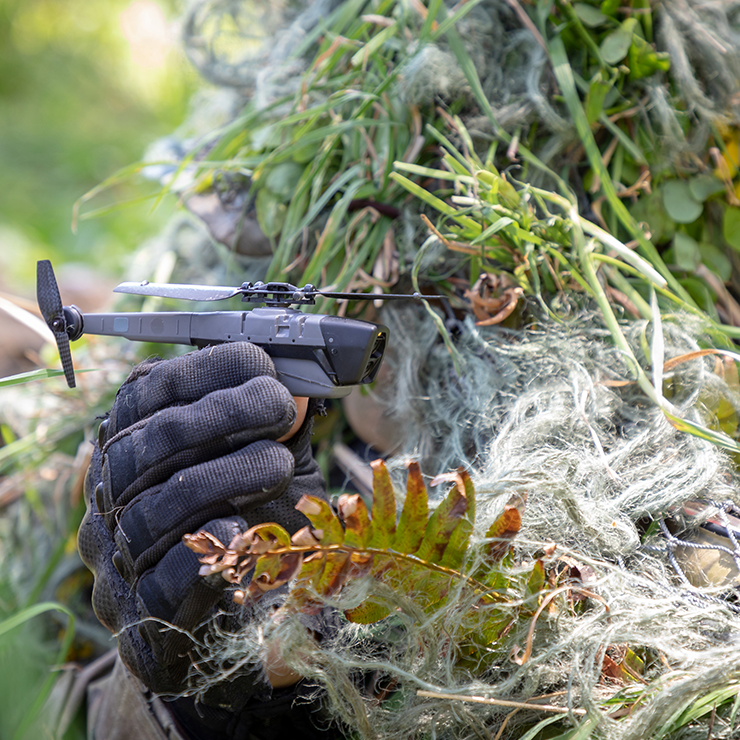 Product description
Teledyne FLIR Black Hornet 3 Nano Drone
The Black Hornet 3 is a very small operational reconnaissance drone that can be used in harsh operational conditions. Its low acoustic and visual signature makes it an indispensable reconnaissance tool (unmanned aerial vehicle/UAV) for many mission scenarios. The operator software and hardware have been designed for ease of use, allowing the operator to fully concentrate on the job at hand. The Black Hornet 3 is ready for action in less than two minutes.
Technical data
steady to 8 m/s or 28.8 km/h, gusts to 10 m/s or 36 km/h. Can be flown in light precipitation (up to 2.5 mm/h).
Image and metadata encryption
integrated vector and raster maps (optional)
640 x 480 px (video) / 1600 x 1200 px (recording)
Resolution thermal camera
160 x 120 px (video) / 160 x 120 px (recording)
Product benefits
Integrated safety systems
The Black Hornet 3 features advanced, configurable safety systems. This allows the flight altitude, which the drone automatically assumes in the event of a loss of connection, to be adjusted to the conditions. Likewise, the Black Hornet 3 has the ability to automatically return to the defined landing point after a loss of connection.
Automatic flight mode
Users can let the system autonomously fly routes and waypoints or manually control it themselves at any time. In automatic flight mode, the operator can assign tasks to the drone at the predefined waypoints (e.g., "circle around" or "shoot from a specific angle"). Mission planning is customizable on the fly.
Indoor use due to GNSS-free flight
Its "indoor navigation" or "flight without GNSS reception" technical feature allows the Black Hornet 3 to gather reconnaissance information even indoors or to be launched under heavily foliated tree clumps where there is no GNSS reception. The different flight modes - autonomous, manual and GNSS-free - can be freely combined and offer the user full concentration on his mission.
Possible usage
The basic system consists of two drones. Depending on the visibility conditions and requirements, the user can choose between a drone with color camera or a drone with thermal camera.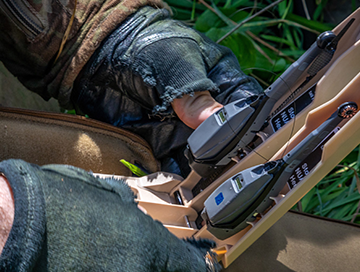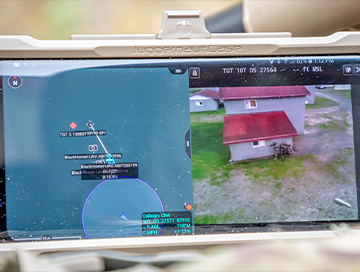 Preparation and follow-up of the assignment
Thanks to the integrated video analysis, the drone can also be used for pre- and post-operation processing. The entire video stream, including metadata, is stored on a removable SD card and can be played back and analyzed on other devices accordingly.
The creation of georeferenced still images is possible afterwards. The Black Hornet 3 can also be profitably used as training support in complex exercises.
Intelligent transport system
The ready-to-use system with two drones, the ground control station with integrated storage box for the drones and the one-hand controller weighs only 1.3 kg. It can be conveniently stowed in a backpack or attached to personal carrying equipment via the MOLLE system. At the same time, the storage box is not only for protection, but also for loading the drones.
A fully charged system with two drones has a mission time of over 1.5 hours. Additional drone batteries (weight: approx. 15 g each) can also be carried. Alternatively, the system can also be charged via BB-2590 rechargeable batteries or via on-board power supply (12 V).
This product is available from ELP GmbH in the following countries:
Germany, Austria
Your contact person is there for you
Do you have any questions, requests or suggestions?