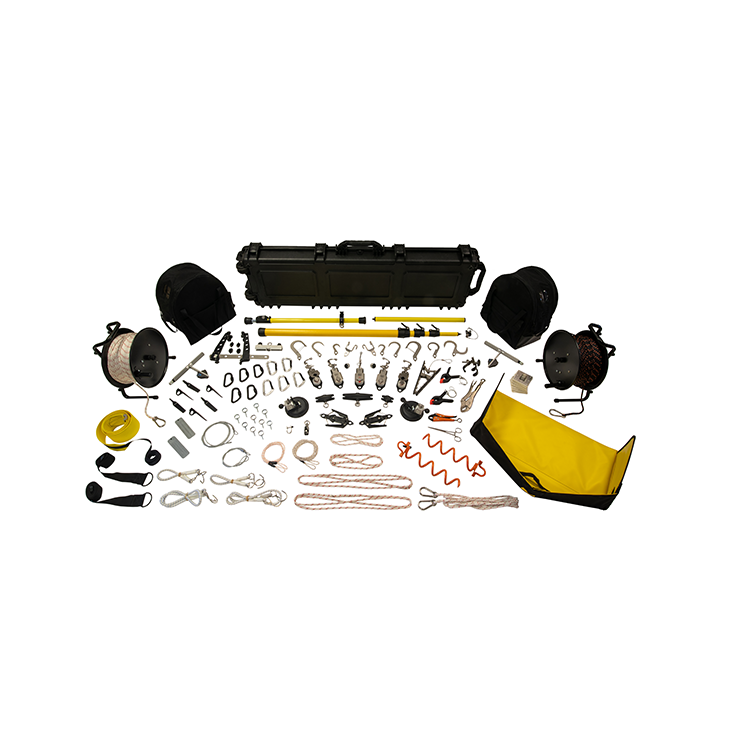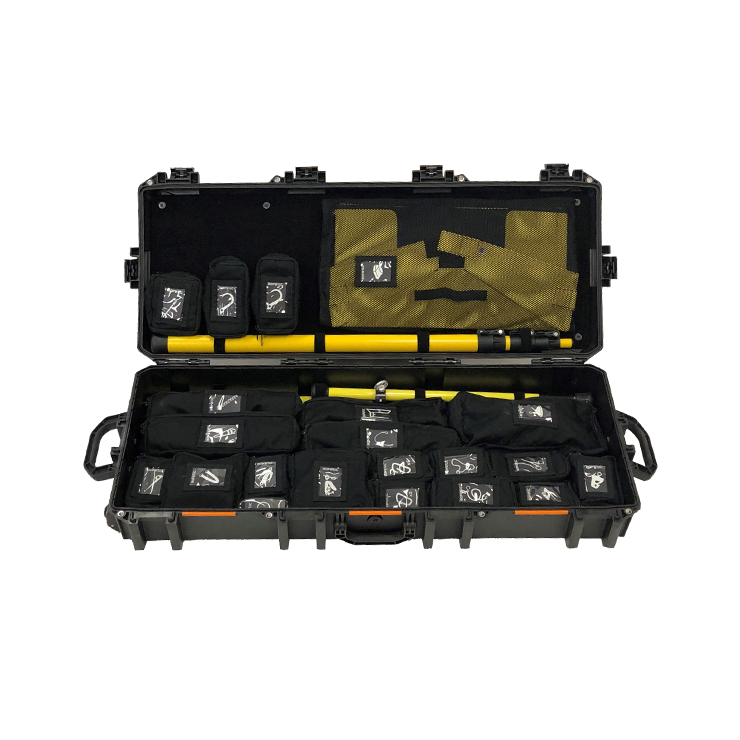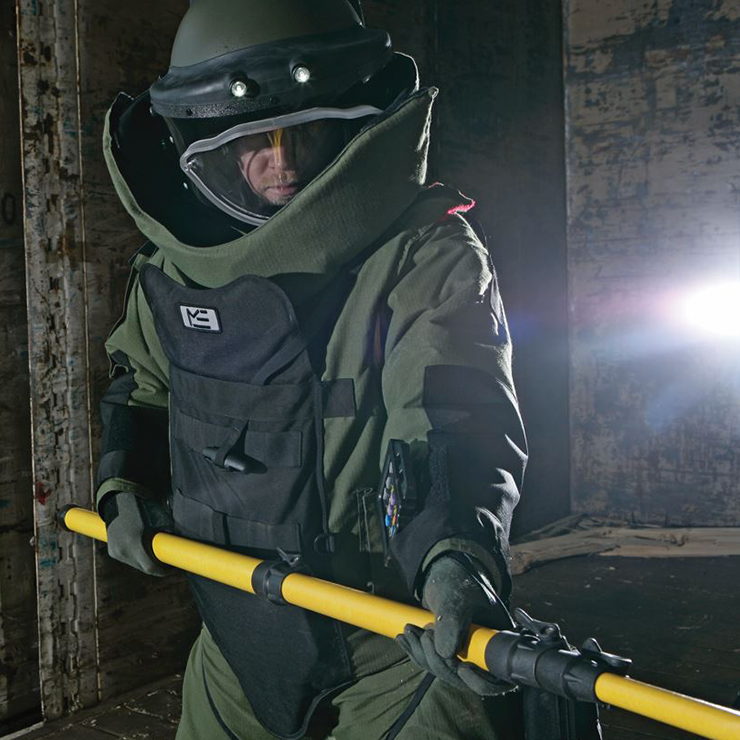 Product description
BOMBTEC HAL standard set
The BOMBTEC HAL standard set is a comprehensive EOD/IEDD equipment set. It provides the ability to perform IEDD tasks in buildings, vehicles and premises. The BOMBTEC HAL standard set contains components for attaching lines to objects and anchoring pulleys to walls, floors, windows or door frames. The individual components are also suitable for vehicle penetration to assist in the removal of items found within.
Line direction changes by means of self-opening roller blocks enable the user to avoid obstacles or lift objects – and to do so from a safe distance. Each individual module that makes up the standard hook and line set is stowed in a durable, abrasion-resistant fabric bag with a double zipper closure, a mesh pocket on the inside lid and elastic loops on the inside bottom. As with the modular approach of the entire BombTec product line, each pouch features Velcro closure and two MOLLE straps with snaps to ensure the utmost flexibility. The modules can be attached to the inside or outside of the BombTec backpack, to the MOLLE loops on Med-Eng bomb suits, or to most other tactical gear.
The hook and line standard set is stowed in a sturdy hard case as standard. Inside, the case is equipped with Velcro® strips that allow each module to be attached to the case. Velcro straps along the top and bottom of the case back allow for the attachment of poles and other long items.
The main lines are each stowed in a rugged protective bag with a clear plastic viewing window so the operator can immediately see the color of the line without having to open the bag. It also has two exterior pockets. This bag can be used as
Carrying bag can be used to transport tools.
1x Main line module black
1x main line module white
1x Self-opening roller block 5 module
2x hook module
1x carabiner 5 module
1x locking carabiner 5s module
1x telescopic rod module
1x base terminal module
1x terminal module
1x clamp scissors module black
1x suction mounting module
1x self-adhesive anchor module
1x floor anchor module
1x wall anchor module
1x wooden anchor module
1x door anchor module
1x wedge module
1x endless rope sling module
1x rope sling module
1x Expander module
1x transport sled module
1x harness sling module
1x instruction manual
1x inside pocket
2x rope drum bags
1x hard case
This product is available from ELP GmbH in the following countries:
Germany, Austria, Luxembourg
Your contact person is there for you
Do you have any questions, requests or suggestions?
Jürgen Kleinert
Beratung Anwendungstechnik EOD/IEDD