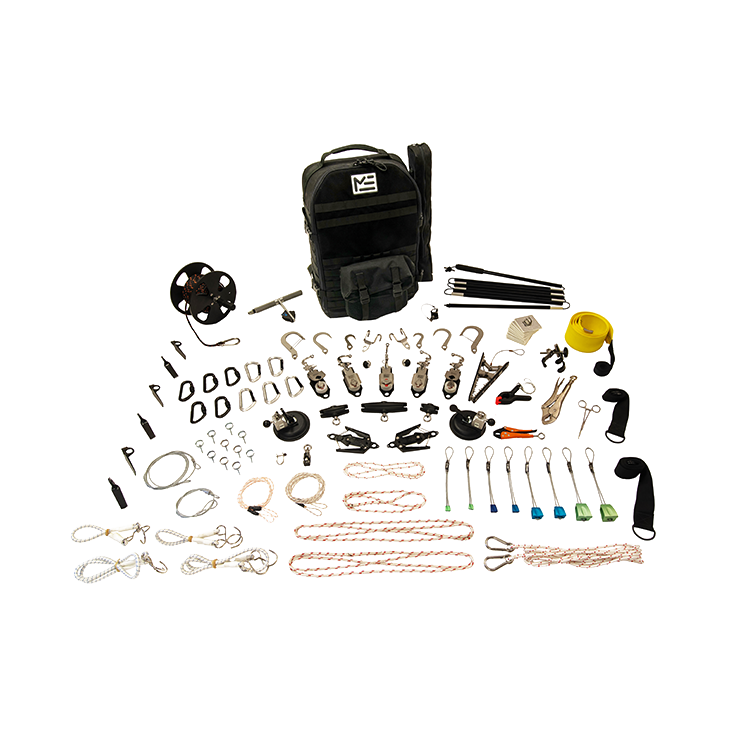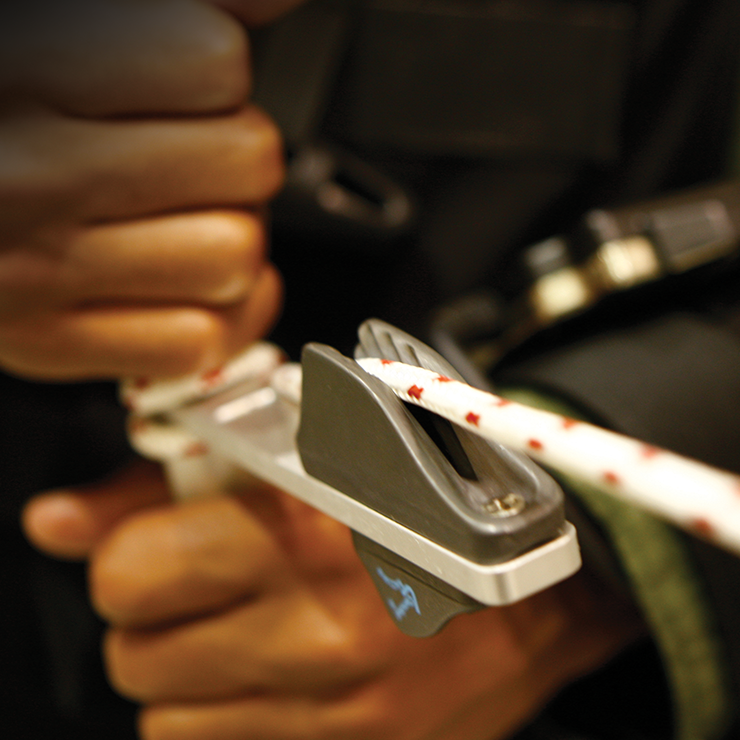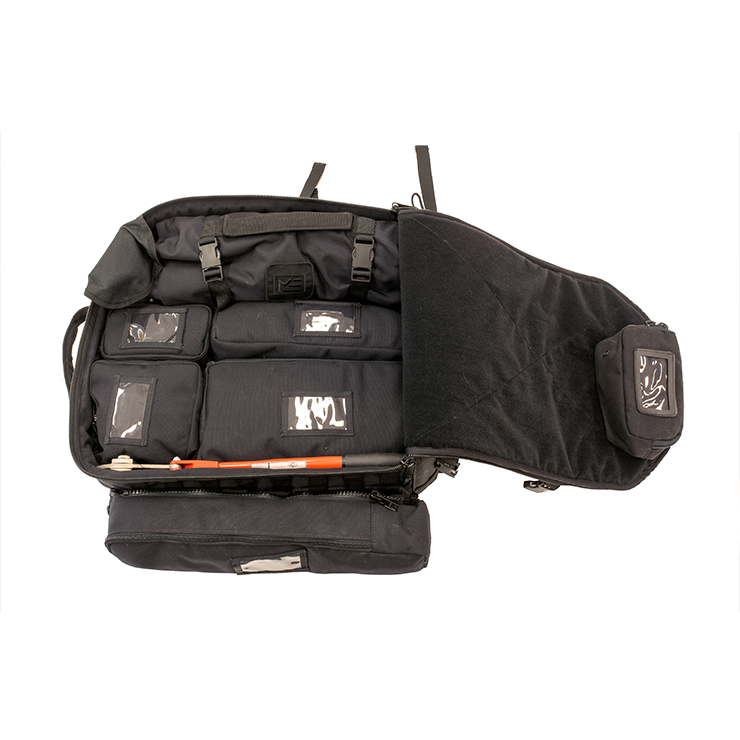 Product description
BOMBTEC HAL Backpack
The BOMBTEC HAL Backpack is a tactical EOD/IEDD kit that combines maximum performance with exceptional portability. It is specifically designed for EOD/IEDD missions where rapid and straightforward equipment deployment is a critical success factor.
Attributes
Special storage space, which can be equipped by the user according to his individual needs
High-strength, low-stretch Kevlar single line
Removable pockets
Over 90 hook and line set components
More information
The specially designed BombTec backpack provides users with configurable solutions for transporting equipment on short- and long-term missions. It features Molle attachment points on the outside and Velcro loops on the inside.
Each individual module of the hook and line set backpack is stored in a sturdy, abrasion-resistant fabric bag with a double zipper. As with the modular approach of the entire BombTec product line, each pouch features Velcro closure and two MOLLE straps with snaps for maximum flexibility.
The modules can be attached to the inside or outside of the backpack, to the MOLLE loops on Med-Eng bomb suits, or to most other tactical gear.
Hal backpack consists of:
1x light line module
1x Self-opening roller block 5 module
2x hook module
1x carabiner 5 module
1x locking carabiner 5s module
1x extension module
1x base terminal module
1x terminal module
1x clamp scissors module
1x suction mounting module
1x adhesive anchor module
1x wall anchor module
1x column anchor module
1x wooden anchor module
1x wedge module
1x endless rope sling module
1x rope sling module
1x Expander module
1x harness sling module
1x backpack
This product is available from ELP GmbH in the following countries:
Germany, Austria, Luxembourg
Your contact person is there for you
Do you have any questions, requests or suggestions?
Jürgen Kleinert
Beratung Anwendungstechnik EOD/IEDD