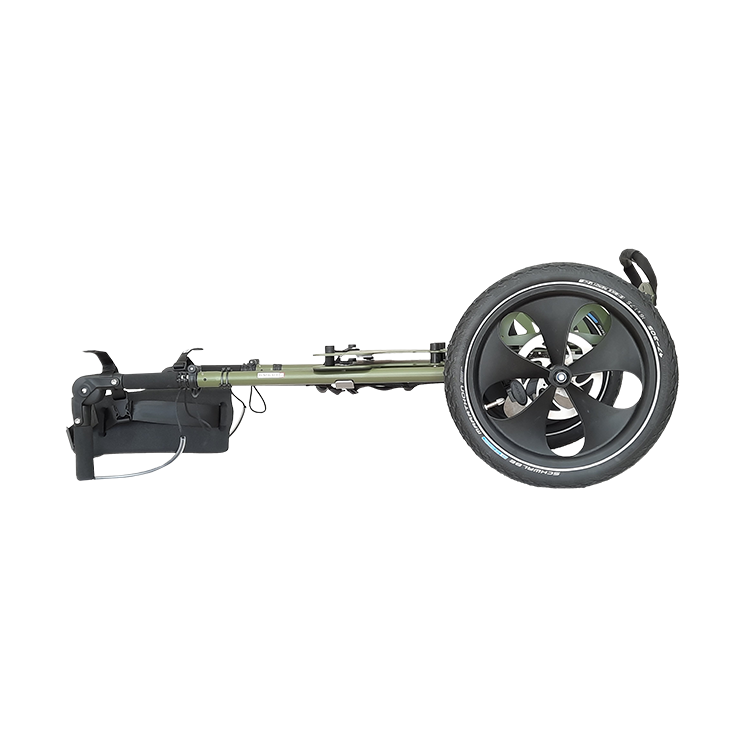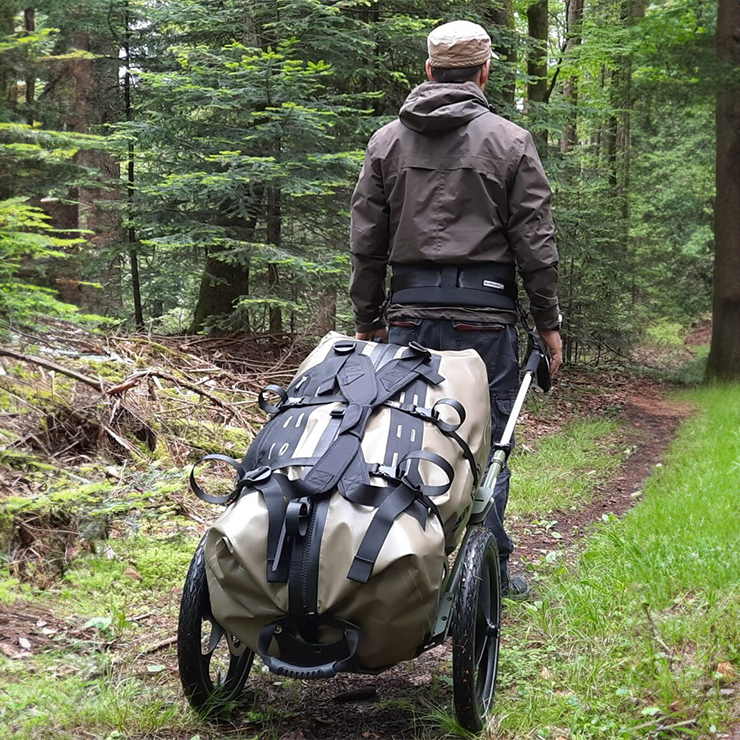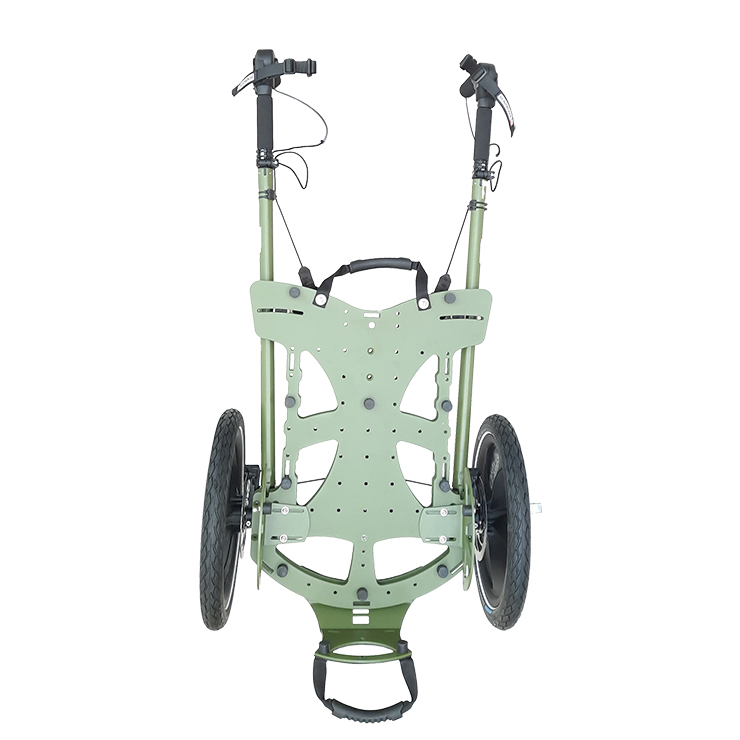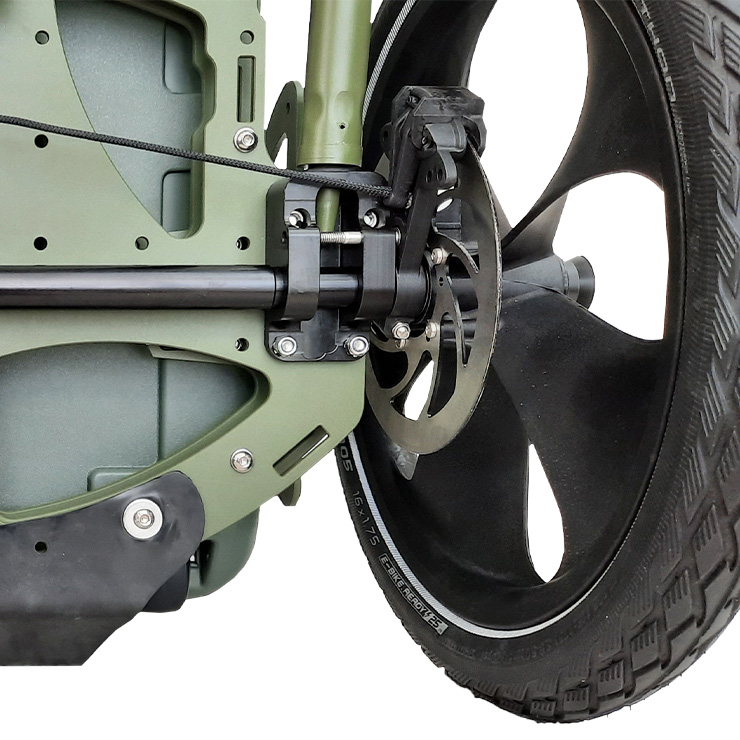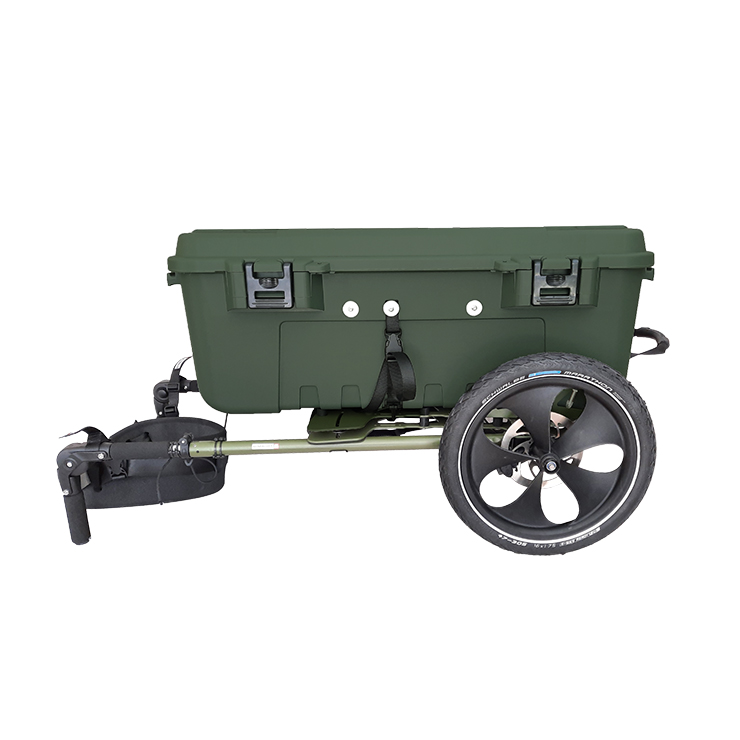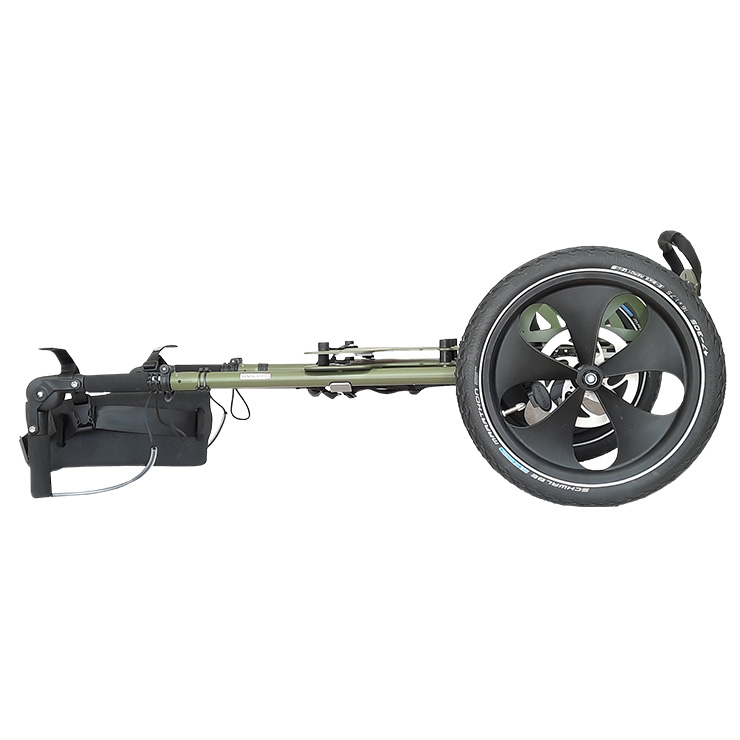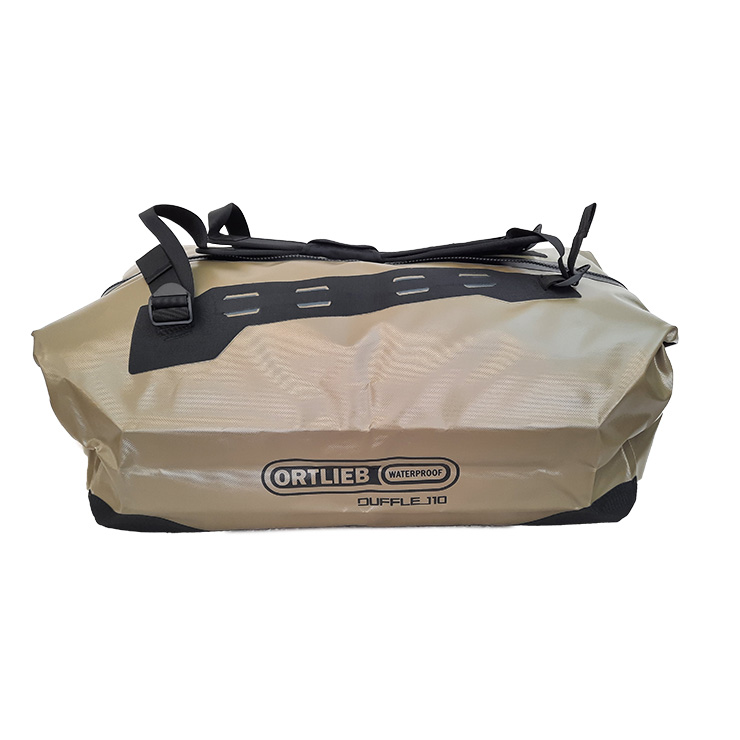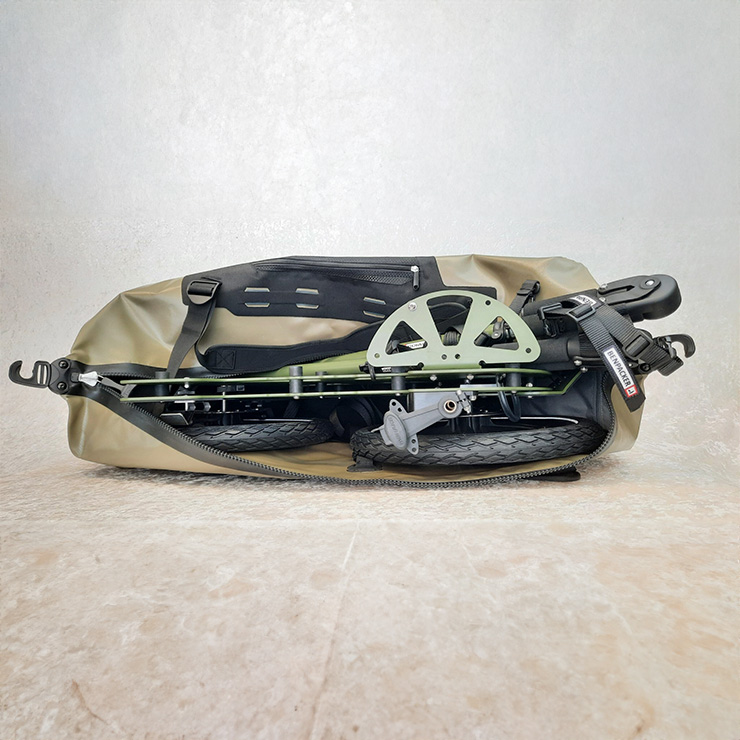 Product description
Benpacker X-Ordis Multifunctional Trailer
Flexibility in use
Whether in difficult-to-pass terrain or on a straight stretch of road – even fully loaded, the BENPACKER X-Ordis (explosive ordnance disposal) multifunction trailer does not lose its grip quickly and is a reliable companion in tactical operations. The versatile application possibilities offer the user various deployment options. The transport of additional operational material is easy and uncomplicated.
Versatile Usable
This lightweight trailer is designed for transporting additional operating weight. In just a few steps, this multifunctional packer can be folded without tools. In combination with common backpacks of almost any size, it can easily be carried on the back – both in folded and assembled state. This makes it easy to overcome existing height differences in difficult terrain.
Technical data
10.9 kg (without optional accessories)
1,140 mm (1,590 mm with extended drawbar)
265 mm (lying / highest point)
40 kg (with drawbar extended)
Attributes
Low weight
Proven and reliable
Stable and resilient
Robust material
Suitable for amphibious operations
Versatile
Product benefits
Sandwich base plate made of milled aluminium
The optionally available Ortlieb Dufflebag 110L is suitable for waterproof and dustproof transport of additional equipment. This transport bag has a reinforced bottom and can be attached to the X-Ordis to prevent slipping. An alternative option for attaching this unit is the sBase-BOX +100L transport box, which weighs approx. 5 kg and can be easily mounted on the sandwich base plate of the trailer with two aluminium rails. This load-bearing carrier plate is milled from a special aluminium alloy and then powder-coated.
Structured order
The well thought-out organisation system in the lid of this box makes it possible to securely fix heavy objects with the help of a safety strap. Light materials are secured with textile elastic bands. The honeycomb structure of the box construction ensures high stability.
Reliable braking system
Two drawbar handle hand brakes, which operate two mechanical disc brakes by means of a brake cable, ensure reliable braking performance and a quick stop of the wheels during every necessary stopping manoeuvre. The thru axles of the wheels are made of black anodised aluminium and ensure high stability and smooth running. In its basic configuration without accessories, this trailer weighs approx. 10 kg (depending on the equipment). Its total height when assembled is 114 cm, the total width 47 cm. With extensive accessories, the BENPACKER X-Ordis can be configured in many ways.
Your contact person is there for you
Do you have any questions, requests or suggestions?
Jürgen Kleinert
Consulting Application Engineering EOD/IEDD